42+ Infused Flavors of Custard & Wow Cow
!
Homemade Hard Ice Cream Available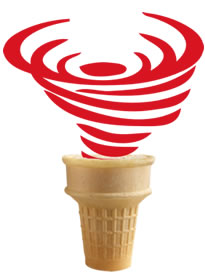 Apple Pie, Cinnamon, Chocolate, Creme de Menthe, German Chocolate, Butterscotch, Pina Colada, Blue Moon, Cookie Dough, Bannana, Expresso, Cherry, Raspberry, Amaretto, Peach, Strawberry, Cheesecake, Root Beer, Maple Nut, Orange, Caramel, Tutti Fruiti, Peanut Butter, Pistachio Nut…just to name a few.
We have been in business since 2004.
We are locally owned and operated,
and a member of the Livingston County Chamber of Commerce.
We are attending the Taste of Livingston County event 5/19/20!